Looking for a very good Stainless Steel Open-Style Block, to use as your lead block? Look no further, You Found It!
The QMH 75 Stainless Steel block can't be beat! And the block comes with a heavy-duty spring-loaded line containment catch, ensuring your 1/2" Diameter line stays in the block until you want to remove the line out of the block.
All Stainless Steel 3" Open-Faced Snatch Block as Furnished by InMac-Kolstrand solves many line handling problems, and has a 1,400 Lb Working Load Limit. Perfect size for your 500 Lb line pull needs.
Please Note: The 3" Open-Faced Block is 'Not to be used in Cargo Handling Applications' or to be used for the Lifting of Personel.
Stainless Steel construction throughout with Bronze Bushing/Bearing and Stainless Steel Axle allows the block to be used in the salt-water environment for many years of trouble-free service.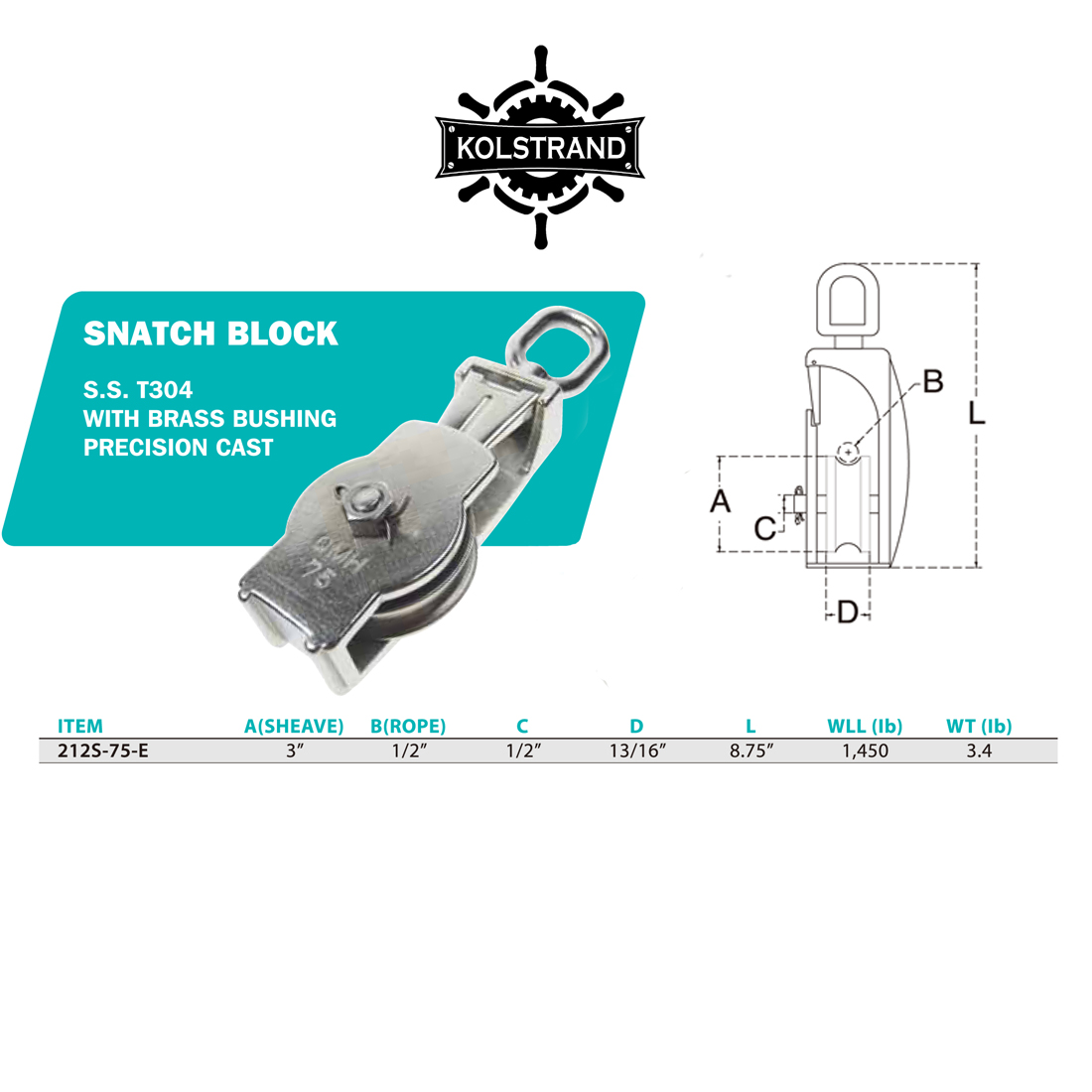 InMac-Kolstrand Furnished All Stainless Steel Block with 3" Diameter Sheave and Spring-loaded Line Containment Safety Catch
Part No. QMHSS3 3" SS Snatch Block